Commercial Collections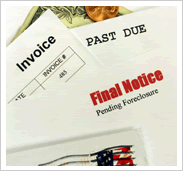 Capital Collection Services
Need Help with a Business Collection Issue?
Were you aware that the older a delinquent commercial account becomes, the more difficult it is to collect? Statistically speaking, once a delinquent account reaches 90-days you can expect to collect only about $0.75 on the dollar. At 180-days that drops to about $0.50 on the dollar. At nine months delinquency, the best you can expect to collect is about $0.25 on the dollar.
All businesses must be diligent and persistent in its collection of outstanding debt so as to protect its own financial well-being and profitability. When your customers fail to pay their obligations to you in a timely manner, it often causes a snowball effect in that you cannot pay your obligations on time either. If the outstanding debt owed to you is significant or critical, that uncollected debt can be a crippling blow to the hopes, dreams and aspirations you had for building and growing your business. Frankly it just isn't fair.
Experienced agents at at Capital Collection Services are expert at convincing your slow-pay or no-pay clients to consider your firm "the squeaky wheel" that should, in fact be PAID ahead of any other of their discretionary payables!
When the collective debt of one or more clients has reached the point to where you are looking for help in your collection efforts, chances are your company has already tried several different methods to inspire payment. When your debtors find out that Capital Collection Services is on your team suggesting a immediate repayment plan – – – OR ELSE, they know you mean business and will stop at nothing to recover what you are owed!
Business owners need to understand that few things are more damaging to the success of your business than not being paid for the goods or services that you have provided and for the hard work you have done for your customers.
Aggressive, Resourceful, and Persistent Debt Collectors
Capital Collection Services are experts in the areas of retail and commercial debt collection and the enforcement of creditors' rights. Capital Collection Services staff are aggressive, resourceful, and persistent Debt Collectors. Our debt collection clients are most commonly (but not limited to):
Surety & Fidelity Companies
Small and Large Corporations
Banks & Lenders
Finance Companies
Law Firms
Accountants & CPA's
Professionals in all Fields
Landlords / Management Companies
Contractors
1099 Workers
Freelancers & Internet Professionals
Individuals
60-Years of Success in helping Our Clients Collect their Debts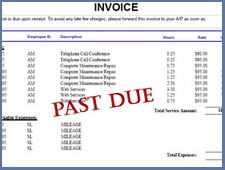 Put sixty plus combined years of legal success and experience to work for you. From demand letters to settlement negotiations, all the way to helping you file a lawsuit where appropriate, even conducting a trial and post judgment enforcement, Capital Collection Services advocates your claim in any collection matter with an affordable Commercial Collections Fee Schedule.
Large claims are our specialty and our extensive experience is reflected in our high rate of success. When your claim involves a breach of contract, collection of a delinquent invoice, payment of a promissory note, fraud or misrepresentation, Capital Collection Services is the cost effective Commercial Collection Agency for you.
Recognized Debt Collection Specialists
Do not wait any longer. As your debt ages, the likelihood of collecting what is owed you decreases dramatically. It may be a threadbare phrase, but it is true — "time is money." Capital Collection Services , their skilled agents and staff understands this basic truth. We are recognized experts at collecting what is owed you. Contact Us today… After all, it is your money!
---
Where We Can Meet You? - Contact An Attorney Now

Arcadia Office
150 N. Santa Anita Ave,
Suite 200
Arcadia, CA 91006
Phone: (626) 446-6442
Fax: (626)-446-6454
Beverly Hills Office
9465 Wilshire Blvd.
Suite 300
Beverly Hills, CA 90212
Phone: (310)-880-5733
La Mirada Office
Cerritos Towne Center
17777 Center Court Drive ,
Suite 600
Cerritos, California, 90703
Phone: 888-888-6542

Los Angeles Office
Gas Company Tower
555 West Fifth Street,
31st Floor
Los Angeles, California, 90013
Phone: (213)-400-4132
Long Beach Office
Landmark Square
111 West Ocean Blvd.,
Suite 400
Long beach, California, 90802

Irvine Office
Oracle Tower
17901 Von Karman Avenue,
Suite 600
Irvine, California, 92614
Phone: (949)-203-3971
Fax: (949)-203-3972
Ontario Office
Lakeshore Center
3281 E. Guasti Road,
7th Floor
City of Ontario, California, 91761
Phone:(909)-996-5644
Riverside Office
Turner Riverwalk
11801 Pierce Street,
Suite 200
Riverside, California, 92505
Phone: (909)-996-5644
San Diego
Emerald Plaza
402 West Broadway,
Suite #400
San Diego, California, 92101
Phone: (619)-885-2070
Aliso Viejo
Ladera Corporate Terrace
999 Corporate Drive,
Suite 100
Ladera Ranch, California, 92694
Phone: (714) 721-3822